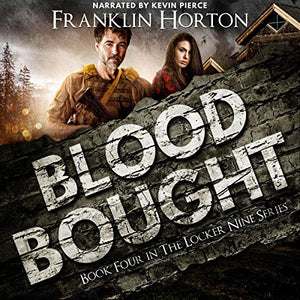 Blood Bought: Book Four in The Locker Nine Series
Regular price $14.99 Sale
Book Description:
In this fourth installment of The Locker Nine Series:
Robert Hardwick is finally within reach of his family in Damascus, Virginia, but there's no time to rejoice. His presence at a friend's compound in North Georgia put him on the radar of a corrupt congressman whose only bug-out plan is to take the property of someone better prepared than himself.
When the congressman's effort to take the Georgia compound fails, he has little time to find an alternative. He decides to track down the writer from Virginia, a man whose own home should be well-stocked to survive the apocalypse he describes in his books.
In a last ditch effort to save his followers, the congressman levels his crosshairs on the Hardwick Farm, determined to make it his own. The Hardwicks are prepared to fight him off with everything they have. It will not be easy, though. Every decision has a cost, and the only currency is blood.
Written by:  Franklin Horton