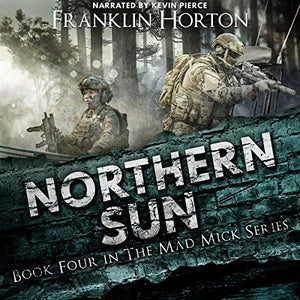 Northern Sun: Book Four in The Mad Mick Series
Regular price $14.99 Sale
A new mission. An old rival. The powerful secret that binds them.
Since the U.S. collapsed into chaos, Conor Maguire has fought to keep his family and friends safe, turning away attackers who threatened their community, seeking to live off the spoils of theft and murder. Fortunately, Conor is no stranger to fighting. In fact it's his job. He's an old-school assassin with an arsenal of wicked tricks up his sleeve.
When Conor is called back to work for the first time since the terror attacks, he learns that business is good. With no media and no law, anyone with a score to settle is working hard to take out their enemies before order is restored. A high-end assassin with an impressive resume can set their own price.
When Conor and his partner reach their target they find that all is not as it seems. One small job, killing a shady financier, quickly becomes something larger. However, this discovery will pale in comparison to the biggest revelation of this mission-a secret that will change Conor's life forever.