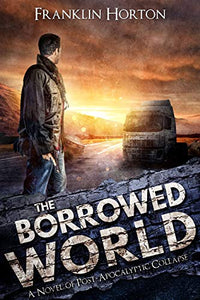 The Borrowed World: A Post-Apocalyptic Survival Thriller
Regular price $14.99 Sale
Jim Powell was a prepper who hated leaving his family behind during his business trips. To ease his mind, he travelled with a Get Home bag and a Get Home plan. If the worst happened, he would reach his family or die trying.
Then the worst does happen.
After a coordinated terror attack, Jim finds himself in a terrifying predicament. With thousands of stranded travelers and no law enforcement, the miles between Jim and his family become a brutal gauntlet where the rules of a civilized society no longer apply.
But despite obsessing about preparedness, Jim soon finds that training for societal collapse is very different from actually experiencing it. If Jim wants to make it back to his family, he'll need to find the strength to meet this new, harsh world head-on — even if it means rising to unimaginable levels of violence.