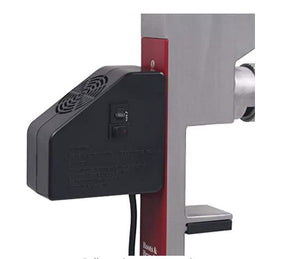 Roots & Branches Deluxe Grain Mill Motor - VKP1024-M2
Regular price $79.95 Sale
Product Description:
Mill healthier food products with our low-speed, low-heat milling helps preserve vital nutrients that are destroyed by high speed and high heat method.
This easy to use motor can be installed or removed in just a few seconds.
Our energy efficient low power motor consumption minimizes energy expense and allows for use with emergency power source (120 VAC, 60 Hz).
Features:
Comes with a motor with electrical cord attached.
An improved high torque motor and sturdy gearbox with all-metal gears.
5-YEAR WARRANTY.
Note:  For use with Roots & Branches VKP1024 Deluxe Grain Mill only, purchased separately.